WHAT WE DO
Motor Vehicle Leasing
Motor Vehicle Leasing
Capital Leasing
At Capital Leasing we understand that Motor vehicle leasing is advantageous for individuals and businesses. It is cost effective and allows a company to have the latest models with awesome features that companies can take advantage of. It's also a way of purchasing and using a vehicle without having to pay the full amount at once or upfront.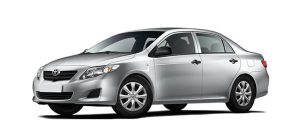 Leasing can be more appealing than buying. Your monthly lease payments are typically much lower. Capital Leasing offers you motor vehicle leasing with a wide range of vehicles to choose from. Cut costs, no need to worry about depreciation.
Capital Leasing
Motor Bikes Leasing and Financing
Own a large fleet of motorbikes at affordable rates with our asset financing models or get fantastic leasing deals for your company or business. Be it motor bikes for delivery, transportation or various day to day activities. Capital Leasing has got you covered with our motor bike leasing plan.